Hydynamic celebrates its 25th anniversary
Geplaatst 8 November 2022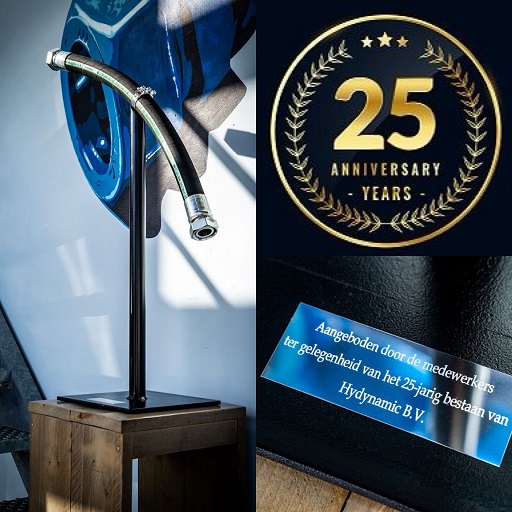 A quarter of a century the best in hydraulic hoses and couplings!
That can be called a milestone.
At a festive gathering, the staff presented this attention to the management.
What better to put on a pedestal than your own quality product?
A product of which we are proud and everyone should know that.
As far as we are concerned: on to the next 25!